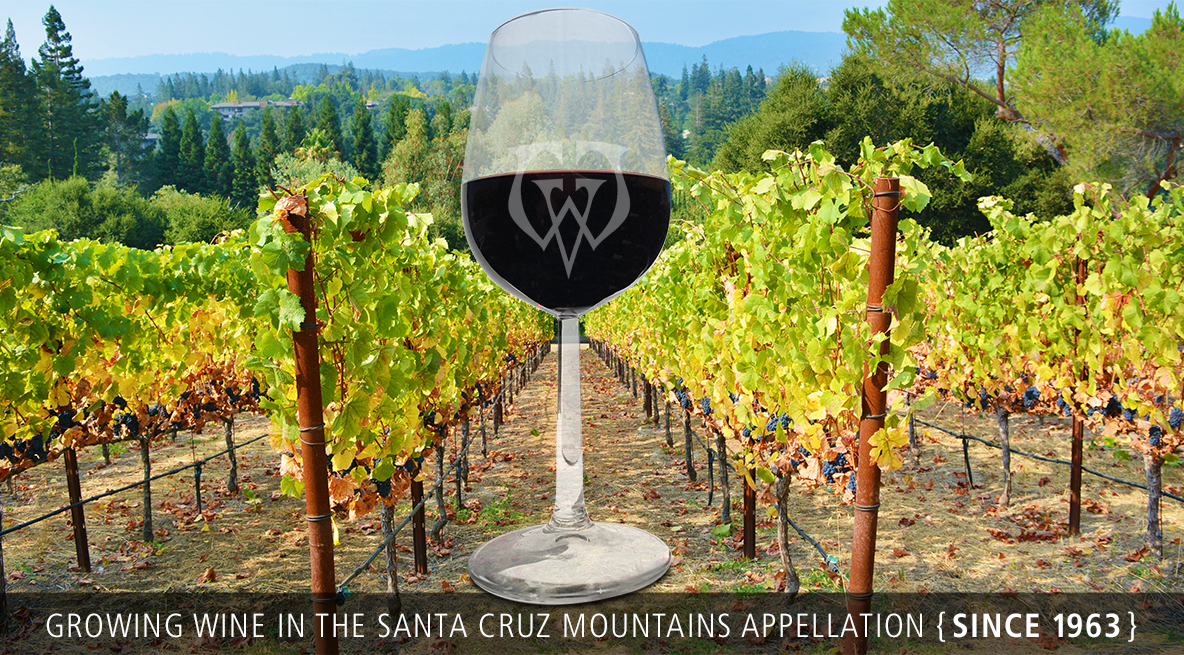 The Historic Woodside Vineyards and Winery | Menlo Park
Menlo Park | Located in the heart of Silicon Valley, Woodside Vineyards has been family owned since it's founding in 1963. We're credited for being one the first wineries to pioneer the "boutique winery" movement in California, as well as, the oldest winery in San Mateo county.
Our growing region is located on the eastern slope of the Santa Cruz Mountains Appellation. This region is the coolest climate still considered acceptable to grow premium quality grapes which produce our Cabernet, Chardonnay, Pinot Noir, and Zinfandel varietals. The cooler climate extends the growing and ripening process allowing a longer hang-time on the vines giving our wine grapes a richer, more intense character, flavors and aromas than those found in other California growing regions.